We will be attending the Iowa Horse Fair March 31st - April 2nd, 2017. We would love for you to come on out &
see our handsome stallion in person.
He will be located in Stallion Avenue stalls: H 262 & 263 (same stalls as last year).
Look for our feather flag. Check our facebook page for updates on show times.
Iowa Horse Fair Link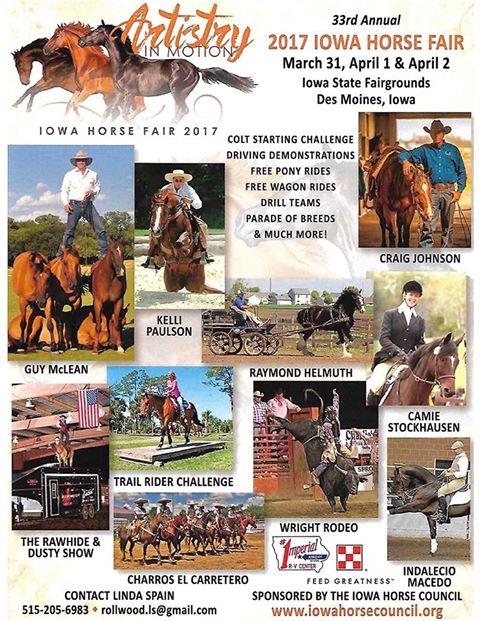 www.iowahorsecouncil.org/2017iowa-horse-fair/
Come & meet Big Al at the MN Horse Expo April 28th - 30th, 2017.
He will be located in Stallion Avenue stalls: 201-202
(same stalls as last year, located by the main south entrance to the horse barn, then take a left.)
look for our feather flag.
check our facebook page for our show times.
MN Horse Expo Link www.mnhorseexpo.org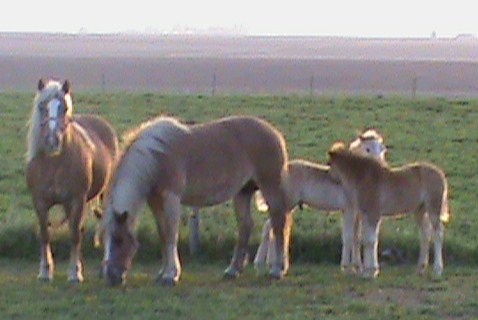 Peterson's Ponies & Registered Haflingers is a family run operation. Paul and Marsha along with their daughters, son in laws, and grand kids, together we all enjoy the Haflinger breed, rather it be riding or driving these beautiful ponies!! At Peterson's Ponies & Registered Haflingers we breed, raise ,and train our ponies to the best of our ability, we train for riding, and driving, & enjoying. We use our Haflingers for many farm related tasks such as: discing, plowing, hauling manure, seeding, mowing, dragging, (other activities), parades, sleigh rides, wagon rides, trail riding, & showing, just to mention a few. We all got started with ponies at a young age, Grandpa Peterson always farmed with horses, and never got it out of his system, well neither did we. Grandpa purchased some Shetland ponies and everyone just loved going to ride and drive the ponies. Years later we heard about this great new breed of pony, THE HAFLINGER, we immediately fell in love with their conformation, personalities, and the calm nature that they are well known for. We purchased our first Haflingers in 1994, and as they say the rest is history!! Our Haflingers are the older drafty style of Haflinger. Our family is now in our 5th generation of working with horses.